Today Kayla decided that she wanted to shave her head. She was getting tired of hair in her food, in her fingers, all over her stuff and just falling out in general. I talked to the Child Life specialist and she said that this was one thing that Kayla was in control of and if she wanted to do it then we should.
I showed her pictures online of what she would look like and she was all for it.
So this morning we shaved off her beautiful blonde hair. I told her that hair doesn't make somebody pretty. I said "If someone is nice and happy then that is what makes them pretty, not their hair." She also keeps comparing herself to a tree, in the sense that her leaves have fallen off and they will grow back.
Here are some pics from this morning.
Before: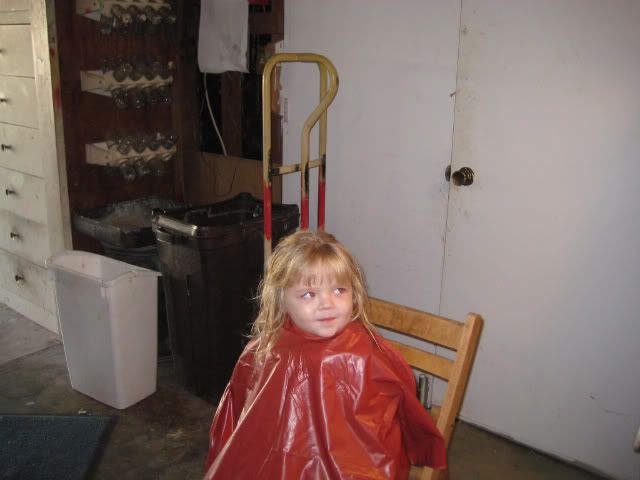 She said that it tickled: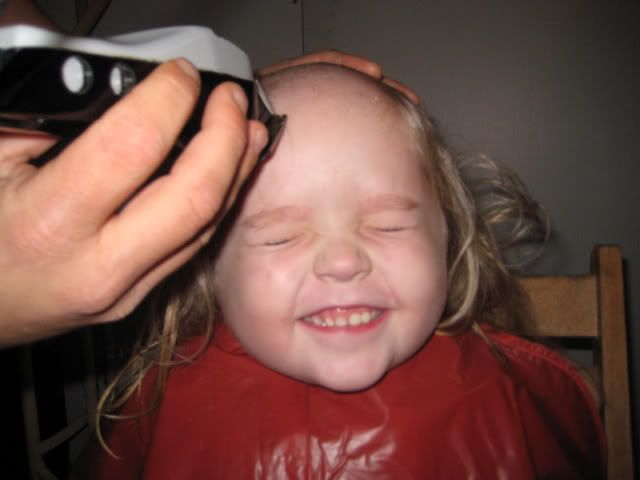 She loves it!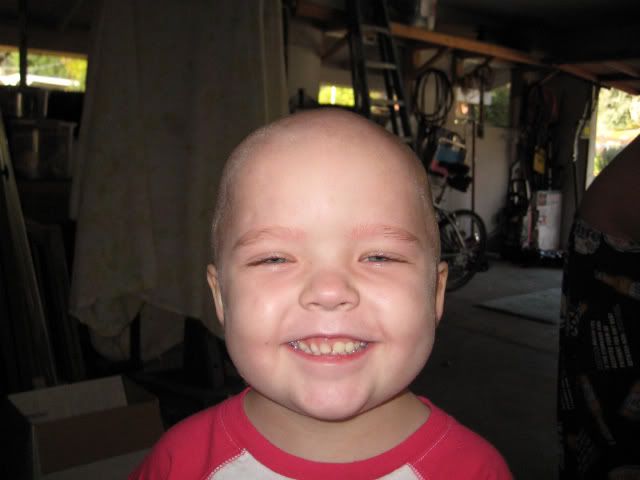 Mommy and her beautiful girl: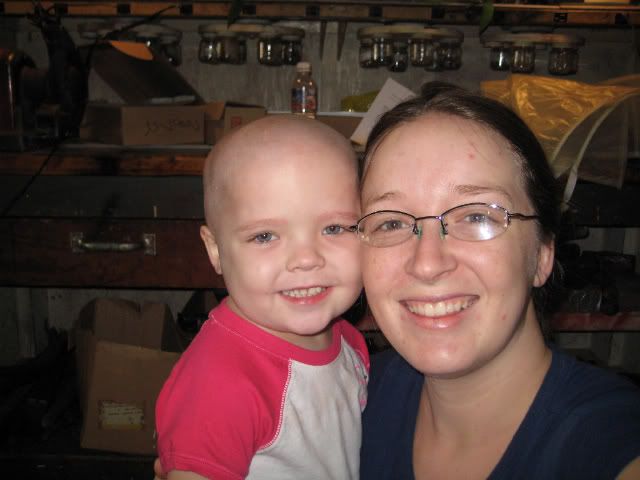 Daddy and Kayla both freshly shaven: